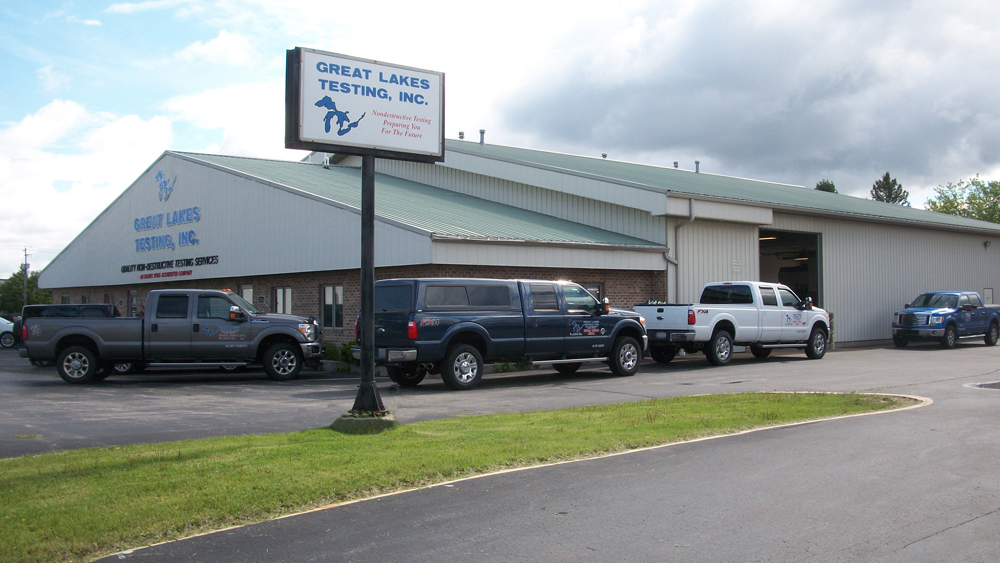 Great Lakes Testing, Inc.
About Us
Great Lakes Testing, Inc. is a locally owned and operated small business in northeast Wisconsin founded in 1993. Our company provides nondestructive testing services throughout the state of Wisconsin and the surrounding Great Lakes region. These services include radiographic, visual, magnetic particle, dye penetrant, fire truck ladder inspection, and ultrasonic inspection. Our market is primarily manufacturing and steel fabrication. We serve a wide variety of customers, including: manufacturers, fabricators, government agencies, and machining facilities. We sell our services with an emphasis on quality.
Quality
We provide in-house training to all of our employees, and strive to put quality as the upmost important factor in our work. We work hard to ensure that all of our customers receive work that is described as reliable, accurate, and quality.
Non-Destructive Testing
We provide non-destructive testing at an affordable cost, and are well versed in multiple practices to satisfy all of your NDT needs. Give us a call today if you have any questions on our available methods, and our friendly staff will be happy to help you out.
Customer First
We will do our best to accommodate to your needs, and excel at providing services exactly how our customers need.
Availability
We have a very flexible schedule to fit any needs you may have. We have a deep staff of knowledgeable employees with various certifications that we can utilize to complete your job. We work around the clock to fit any project that you need complete.
Standards
We set high standards at Great Lakes Testing, Inc., that we believe our customers are Number 1, and that we have the staff to complete any project in a timely matter while remaining to be safe, have a high quality result, and leave our customers completely satisfied with our work.