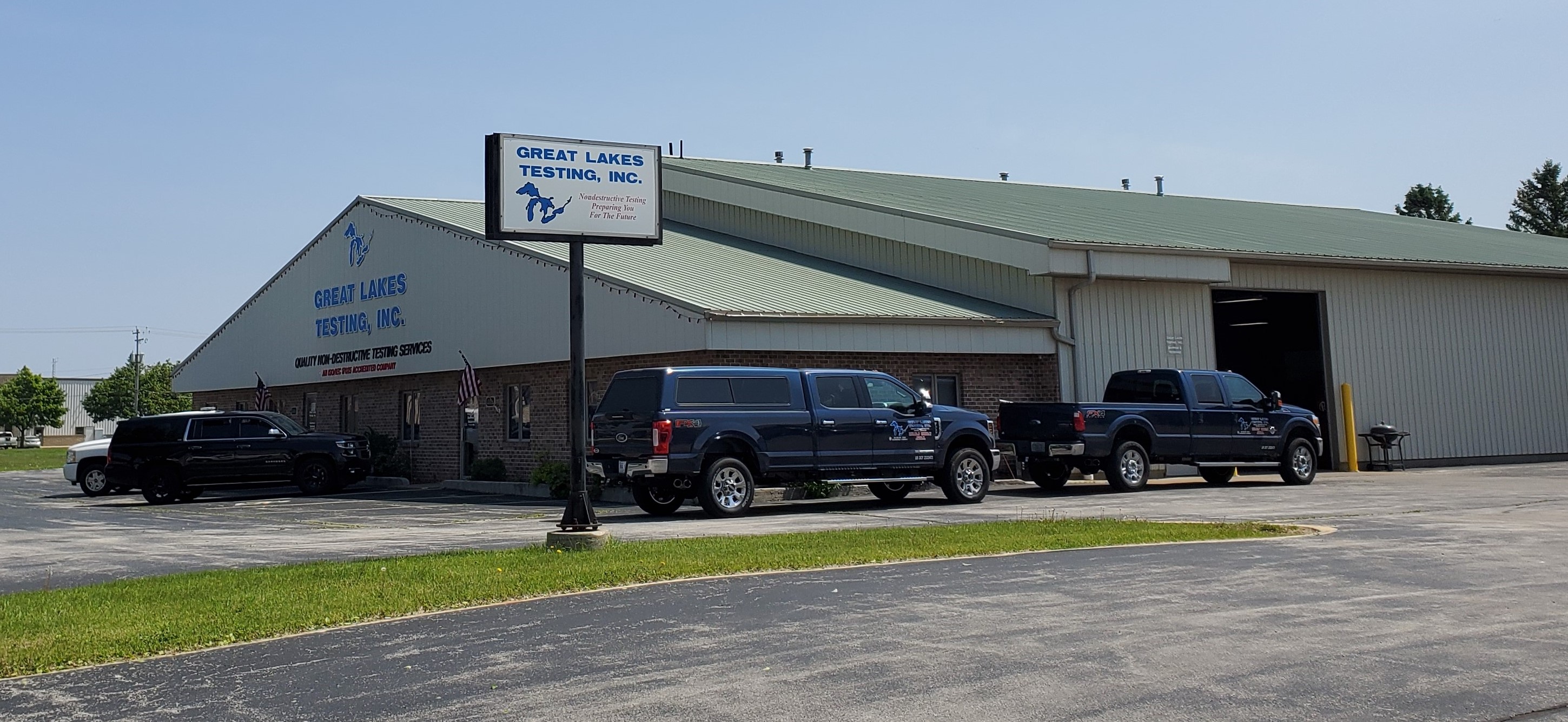 Welcome to Great Lakes Testing, Inc.
We are Great Lakes Testing, Inc. (GLT), and we strive to provide quality while performing Non Destructive Testing. We perform Radiographic Testing (both traditional film and Computed Radiography), Visual Testing, Certified Weld Inspection, Magnetic Particle Testing, Dye Penetrant Testing, Ultrasonic Testing, Phased Array Ultrasonic Testing, Film Digitization, and we also have our Fire Division in which we perform tests on both the ladders and aerials for fire departments. We perform services for: pipelines, fabrication shops, foundry's, military vehicles, and many more industries. Our current certifications are as follows:
ISO 17025 Accreditation
NQA1-1994 Compliant
10CFR Part 50 Appendix B
Our personnel are certified to perform work according with:
NAS-410
ASNT SNT-TC-1A Current Approved Edition
ASNT CP-189 1995 Edition
MIL-STD T9074-AS-GIB-010/271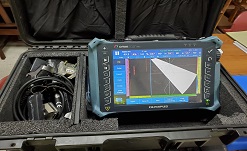 Ultrasonic and Phased Array Testing (UT, PAUT) In most common UT applications, very short ultrasonic pulse-waves with center frequencies ranging from 0.1-15 MHz, and occasionally up to 50 MHz, are transmitted into materials to detect internal flaws or to characterize materials. This includes checking internals and also thickness testing.
Read more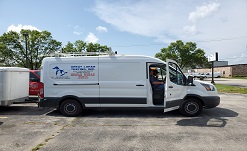 Fire Division We travel to fire departments to check their ladders for integrity, and also check their aerials for mechanical issues, structural integrity and functionality of the ladder, and waterway testing.
Read more
We are a friendly group of knowledgeable and courteous people who coordinate and schedule your non-destructive testing needs..
We take quality very seriously, and are here to help you understand our quality control standards.
Gallery
Click on a thumbnail to view a larger image (it will open in a separate tab or window).
We are ready to satisfy your non-destructive testing needs!